Jan 2 Pilot Abdullah Baig flies PIA Boeing 720 Karachi to London (3923 miles) in 06:45:23 record time
Jan 3 Gulshan Ara Alam first Pakistani woman to be appointed notary public
Jan Report by Japanese experts hired by Pakistan submits that television as a general purpose service would be an ecomonically viable proposition
Apr 11 New design for Yaadgar-e-
Pakistan, Lahore, sanctioned. Previous designs were considered too expensive. All designs by Russian architect Mirat Khan
May 8 Mangla Dam construction works start on River Jhelum in accordance with Indus Basin Treaty [Sep 19, 1960]
May Elections to provincial assemblies
Jun 7 Pakistan launches weather rocket Rahbar I, up to 80 miles in the space -- 10th country in the world and the 1st among the Muslim countries to have explored the outer space
Jun 12 On a reference from the Information and Broadcasting Ministry, the cabinet decides in favor of an educational television system under government control
Jul 16 National Assembly adopts The Political Parties Act (1962) to restore political parties.
Obituary

A. K. Fazlul Haque
senior political leader
(Apr 27)
Fida Yazdani
film director
(May 5)
Mian Iftikharuddin progressive political leader, journalist
(Jun 6)

archives
CONSTITUTION 1962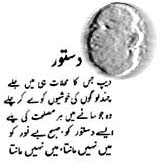 Habib Jalib protests
Ayub's Constitution?
March 1. The new Constitution announced today ensures Presidential system with Basic Democracy and non-party politics.
The country is named the Republic of Pakistan. Fundamental rights are listed but the courts have not been given jusridiction over them.
---
Assembly elected
April 28. Elections to the new Assembly were held today through Basic Democrats on non-party basis. According to the Constitution promulgated in 1962, the National Assembly has 150 seats from each province to be elected by the BDs with an additional 3 seats for women from each province to be elected by the members of National Assembly.

---
Governor resigns
May 10. Azam Khan resigns as Govnor East Pakistan due to a rift with Ayub Khan, who might have become jealous of his popularity in that province.
---
PML splits
The Pakistan Muslim League splits into two groups - Council and Convention. The Convention Muslim League is backed by President Ayub.
---
Martial Law lifted
June 8. Martial Law is lifted today as the new National Assembly meets and Ayub Khan takes oath as President under a new Constitution. Maulvi Tameezuddin has been elected Speaker in the first session of the assembly.
---
Capital begins to breath
June 3. Life in Islamabad has already started with the first houses in Aab Para constructed, announces the CDA Chairman in a press conference
---

The American connection
November 5. Ayub Khan writes to US president John F. Kennedy expressing concern over the supply of US military equipment to 10 new northern-tier divisions of the Indian army. Ostensibly to be deployed on the Chinese border, Ayub fears the arms will eventually be used against Pakistan.

Read Ayub's letter

Film on Palestine issue
January 5. Shaheed released today is a film on the relevant theme of Palestine with a script by Riaz Shahid and music by Rasheed Attre; it is produced and directed by Khalil Qaiser. The highlight is the instant hit Uss bewafa ka shehr by renowned poet Muneer Niazi.
---
Copyright
April 12. Copyright Act instigated by Writers' Guild was approved by the cabinet today. Publishers will have to pay royalty for reprints.
---

Miss Jinnah patronises film
March 9. Miss Jinnah graced the inauguration of a film, producer-director Fazal Karim Fazli's Chiragh Jalta Raha with music from Nehal Abdullah. The entirely new cast includes young radio artist Muhammad Ali and two dashing beauties, Zeba & Deeba.
---

From Russia, with Love
April 30. Poet Faiz Ahmed Faiz is awarded Lenin Peace Prize
---
Hockey gold
Pakistan wins hockey gold at Jakarta Asian Games under Manzoor Husain Atif
---
Preserving Balochi literature
The Baluchi Academy set up recently promises to promote literature in that language.
Songs remembered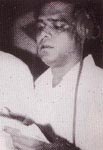 Karachi Radio artist Ahmed Rushdi, who has made it to the film world with his debut song for Mehtab, "Gol guppay walla aya"
Gol guppay wallah aya (Mehtab)
Uss bewafa ka shehr hai
(Shaheed)
Jan-e-baharan
(Azra)
Kutchh bhi na kaha aur
(Azra)
Mujh say pahli si mohabbat
(Qaidi)
Gaye gi duniya
(Mausiqar)
Ja apni hasraton pay (Susraal)